To generate your user's API_KEY key, log on to Conviso Platform and go to the "Edit Profile" in the upper right corner, as shown in the image below:

note
This key can be generated as many times as you wish. However, the previously generated key will lose its usefulness.
After clicking on Edit Profile, then click on the API Key tab, and then on the Generate button to generate your key, as in the following image:

After clicking on Generate, click on Confirm for your key to be generated successfully.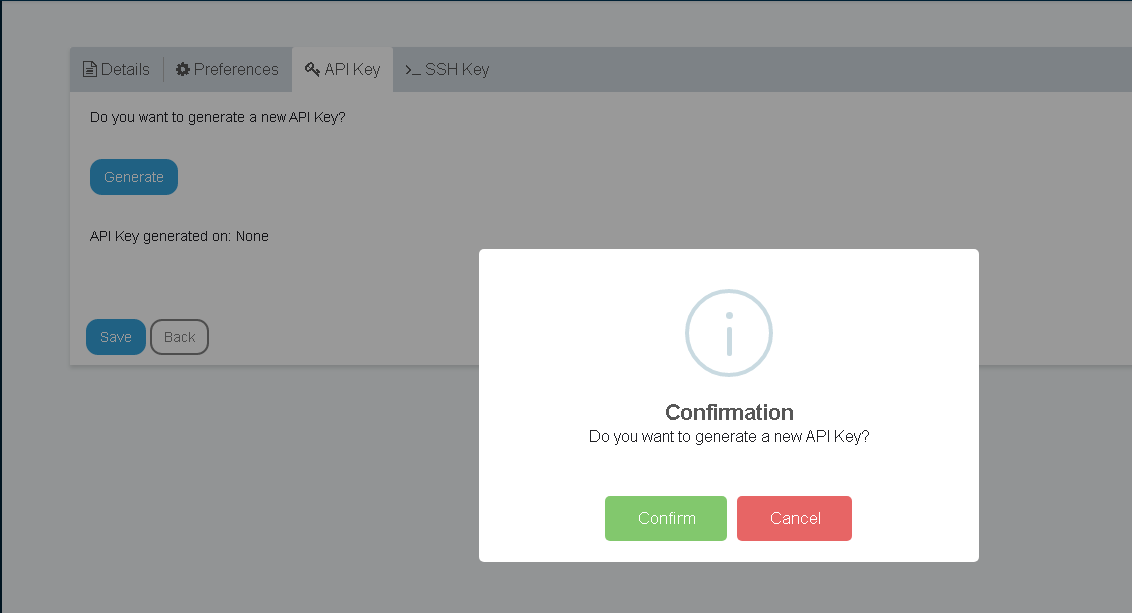 After clicking on Confirm, the confirmation of your new API Key will appear with its respective value. We recommend storing this API Key somewhere safe as a password vault.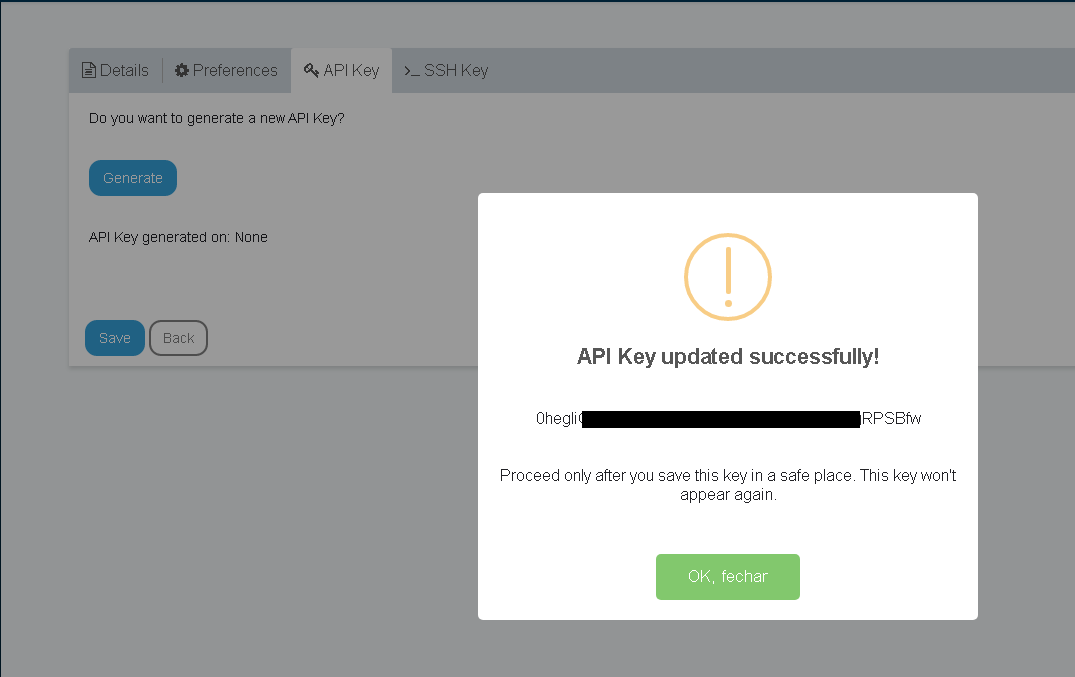 Once you have your API Key properly stored, click OK, close and the Save button.